Computers and Info
Windows 7 Info
Restoring the Quick Launch menu for Windows 7
One thing I really have grown accustomed to is the Quick Launch menu and easily opening multiple Windows Explorer windows across my 2 and 3 monitor setups.
Both of these are noticeably missing in Win7.
Step 1: Get back the Quick Launch menu
Right-click the Taskbar, select Toolbars-->New Toolbar.
In Folder text box copy and paste the following:
%userprofile%\AppData\Roaming\Microsoft\Internet Explorer\Quick Launch
Right-click the Taskbar, uncheck Lock the Taskbar, and right-click on the new Quick Launch toolbar. Uncheck Show Text and Show Title, click View-->Small Icons
Drag the toolbar divider all the way to the left of the taskbar to position it next to the Windows Orb, adjust the spacing on the taskbar as necessary
End result:
Step 2: Add Windows Explorer
Click the Orb, then All Programs-->Accessories
Right-click to select and drag Windows Explorer () to the Quick Launch toolbar, then release
Select Copy Here from the pop-up menu
Right-click the Windows Explorer icon (), then click Properties
Add the following to the end of the command in Target: /e,
The command should look like this: %SystemRoot%\explorer.exe /e,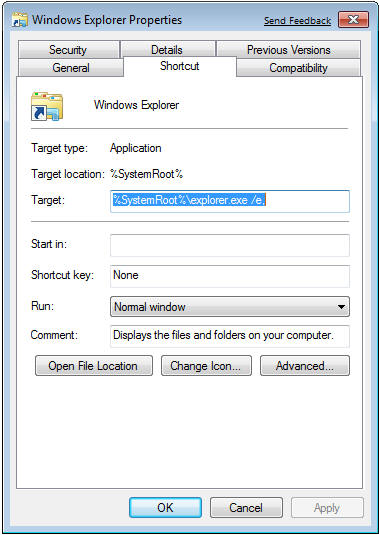 Click OK
Now, when you click on the Windows Explorer icon you'll see this: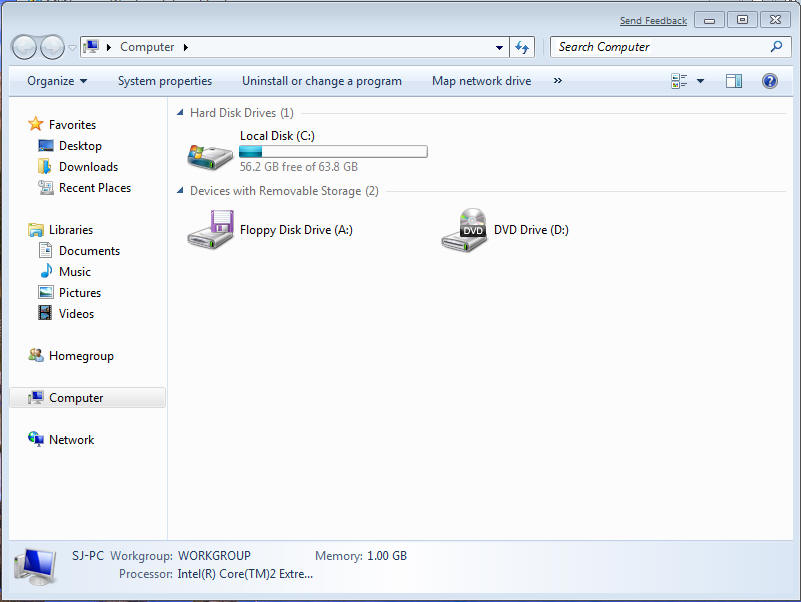 Screenshot courtesy of Virtual PC 2007 and MWSnap
Best of all, you can keep clicking the Windows Explorer icon and get new Windows Explorer windows
Note: By holding the Shift key and clicking on the Explorer button you can also open a new window. Clicking with the middle button does the same. But, by default Explorer opens Libraries.